Joseph Neilson
Badges
Following Tags
Tags on answered questions I would need a source of income during college to pay for my education and I was wondering if it is normal/feasible to have jobs while in college. Hi, my name is Miracle and I'm about to start college in the fall, but I'm not sure what to major in and I was hoping that having a scientist answer my questions then that might give me some insight on what to major in. I know these aren't ideal questions, but I've always loved science and... Some people go for advanced training or even just years of college to pursue their careers and I would just like to know if people think its beneficial to have attended college for the career they went into. I love Solving problems and I love algebra but I hate computer work and I want to be in the engineering field I want to do stuff with my hand not on the computer
Voorhees Township, New Jersey I wanna become a certified nuclear medicine physician So I wanna become a electrical engineer so is there any programs or anything that I should look into before I decide to pursue this kind of career in engineering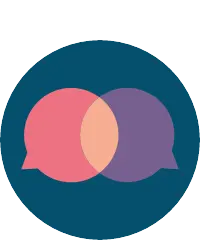 I really want to be a electrical-engineer but I don't know where to start off . 1. Does it get scary at times?
2.do you feel safe while flying ?
3.How do pilots deal with stressful situations? I'm graduating with my bachelor's degree in physics this May (yay!), and I learned that I loved working in the lab, performing experiments, doing computational analyses, drawing conclusions, etc. I'd love to work in a lab at some point but there seem to be a lot of entry barriers for physicists... I recently made a LinkedIn profile to the best of my ability. I would like to get it looked over by someone for advice on how to improve it, especially since I've heard that companies are apparently using online recruiters. #college #career #job-search #recruiting #linkedin I am asking this question because it will ultimately determine my future. I was planning on majoring in astrophysics because I find the subject matter simply fascinating. The reason why I have my heart set on this particular college is because I was planning on obtaining a double major, a...
Edinburgh, Scotland, United Kingdom Hi, my name is Henry. I'm interested in space exploration and space related manufacturing. I like rockets the most. #space #aerospace-engineering For those you of doing remote work, what is is like overall? 1. What kind of work do you do? (contractor, employee, etc.) 2. In regards to work hours, is it more flexible compared to working on site? 3. How are you compensated? (salary, commission, etc.) 4. What is the earning potential of... I love nature and want to pursue something related to environmental science or marine biology, however, I am currently planning to go into a tech career (computer science or computer engineering) because it guarantees a good salary and job security. And does that job apply to your current position?